Our Practices
Our meat is 100% pasture raised, with regenerative practices in mind. We want our animals to complement the landscape instead of degrading or polluting it. Poultry & pigs are supplemented with locally sourced and milled non-gmo, soy-free grain. Our goal for 2024 is for animals to be watered primarily with captured rainfall off our 1200 sq ft ranch building.
Our animals are free to roam outside and are moved regularly to protect our delicate Hill Country landscape. When you observe the animals, they are often foraging for snacks or sunning themselves - which in turn creates a more nutrient dense product for you to eat.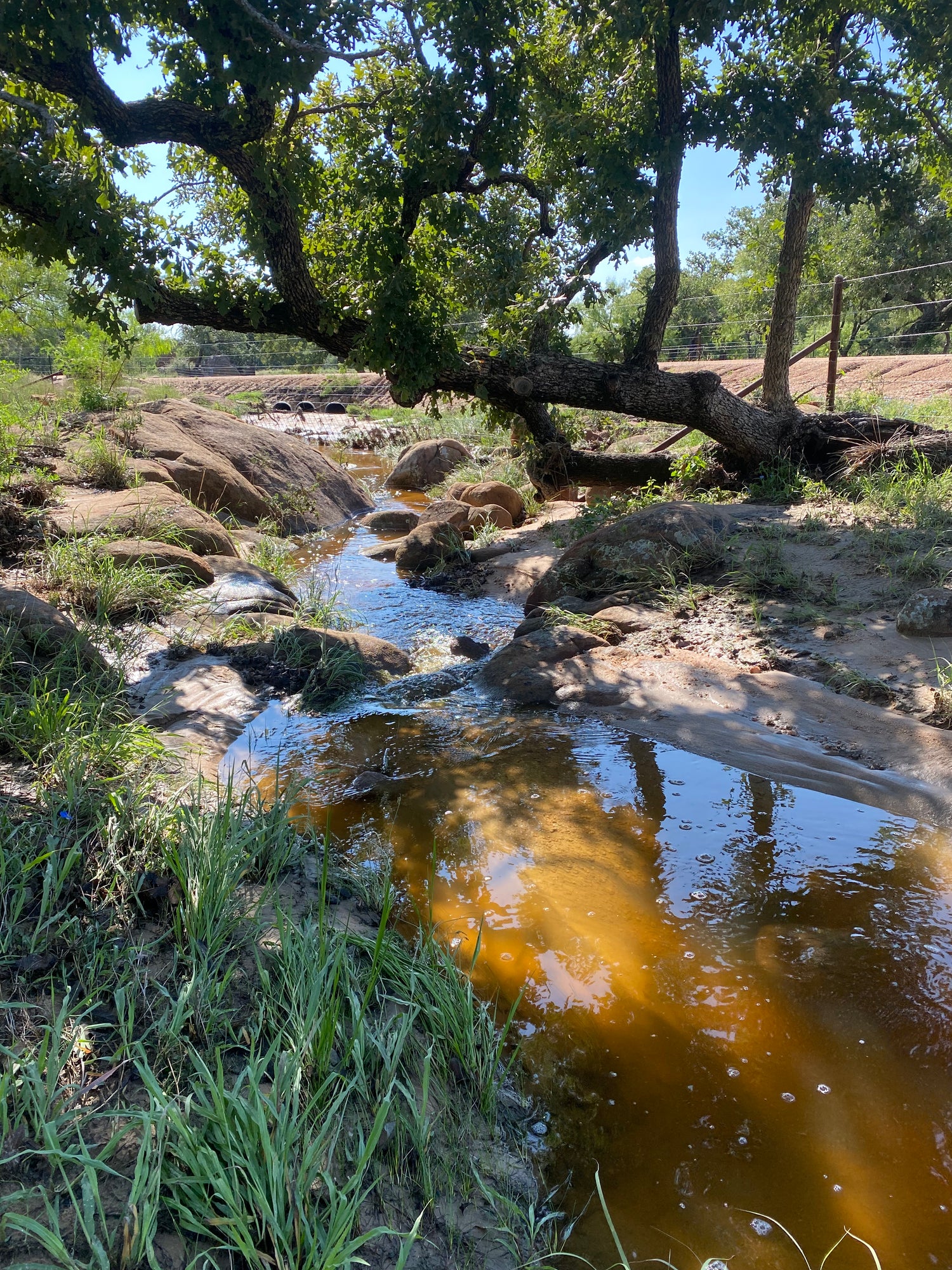 The tenets of our ranch...
improve soil fertility & native pasture vitality

no synthetic herbicides or pesticides

maintain a high level of animal welfare

source feed and supplemental forage locally

work in unison with native fauna and flora to improve biodiversity